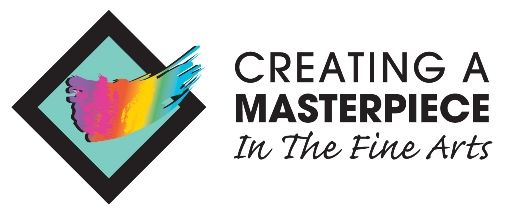 My kids love art. Whether it is painting, drawing, or creating something from their imagination. They are always doing something art related. We were thrilled when we had the opportunity to review the Monthly Plan from Creating a Masterpiece!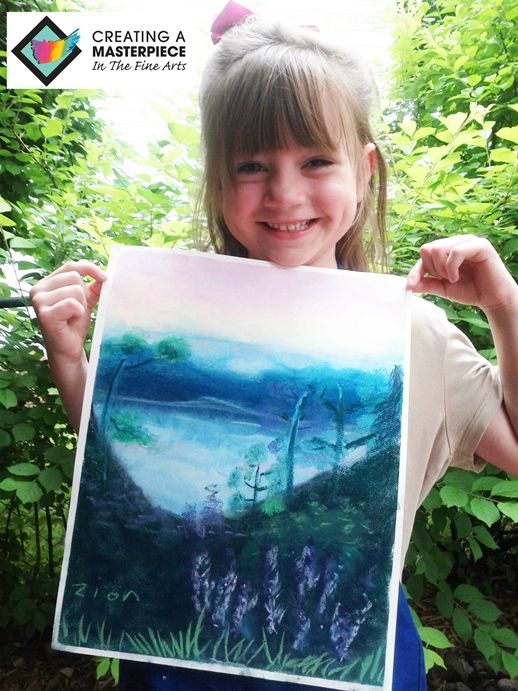 Creating a Masterpiece is an online art instruction programs for beginners on up.   Art mediums used include: acrylic, carving, glass mosaic, ink, mixed media, oil painting, and more.
There are a few different membership plans available: Monthly Plan, Annual Plan, as well as you can purchase 1-year access for any individual level.  In both the monthly and annual plans, you will receive unlimited family access to all of the projects.  With the individual level plan, you will receive unlimited access to all of the projects for the level that you have selected.
There is also a group plan available if you are looking at Creating a Masterpiece for your co-op, school, library, or group.
Creating a Masterpiece offers seven different levels of projects.
Beginners
Level 1
Level 2
Level 3
Level 4
Level 5
Art in History
The lessons are so much fun, even for adults!
All of my supplies were purchased at local stores, but Creating a Masterpiece offers the ability to purchase all needed supplies through their website.
Sample Project
The Sample Project is a sample project that is offered on the website and is a lesson using soft pastels.  It is a simple one lesson project broken down into 3 segments that can be completed in about 30 minutes with some basic supplies.
9″ x 12″ black pastel paper
9 color pastels (Black, Orange, Red, Dark Blue, Light Blue, White, Dark Green, Bright Green, and Gray Green.)
I purchased the supplies at a local craft store.  The store did not have black pastel paper, so we purchased the pastel paper that they did have which were tans.  We bought a mixed box of 48 pastels.  As suggested, I broke the pastels into multiple pieces so Sweet Pea, Peanut, Lil' Bit and I could do the sample lesson.
Peaceful Lake
Lessons in Soft Pastel: Peaceful Lake is a Level I class.  The kids draw a lake shore with tree using pastels and pastel paper.  The girls felt this one was too similar to the sample lesson.  While this is a fun project to complete, I recommend not completing it after the sample project.
Caribbean Lighthouse
Lessons in Acrylic: Caribbean Lighthouse is a Level I class.  There are a total of four lessons to complete this project.  For this project paint brushes, various acrylic paints, and a canvas are required.
We do the majority of the schoolwork in the afternoon while the youngest two are napping.  However, the day that we did Lesson 1 was an exception because Munchkin joined us.  Munchkin snubbed the good paper that I tried to give her because she wanted to paint on a canvas like her older sisters.

A couple days after she worked on the second lesson, Sweet Pea was coloring a page, unrelated to project from Creating a Masterpiece.  She pointed out a spot that she left white.  She said that area is where the sun is reflecting in the picture.  She learned this from the Caribbean Lighthouse project and applied it to a project of her own!
Sailing Adventure
Lessons in Charcoal: Sailing Adventure is the next project on our list.  This project is a charcoal drawing for beginners.  I decided to go ahead and complete this one first. The supplies needed for this project are charcoal paper, charcoal vine, and a kneaded eraser.  I have included a few pictures from throughout the project.
Overall, we loved the projects from Creating a Masterpiece.  The beginning and level 1 projects are easy enough for anyone to follow along, including someone with zero art experience.  Sometimes the lessons go at too fast of a pace for my girls.  However, Sweet Pea just turned nine and Peanut & Lil' Bit are almost 8 & 7, so they are still fairly young.  From an adult perspective it is a fast pace but for the most part I can keep up at the pace.  For the girls I pause the videos and replay portions of the lessons as needed.
I really like how the video lessons are broken down into smaller segments.  This gives us natural breaks in our lessons and makes it easy to help plan out the lessons in advance.  I look forward to other projects that are on our list to do as well as techniques the girls use on other projects that they have learned from Creating a Masterpiece!
I would like to share some photos of other lovely projects completed by students of Creating a Masterpiece. These are photos provided by Creating a Masterpiece for me to share with you in my review.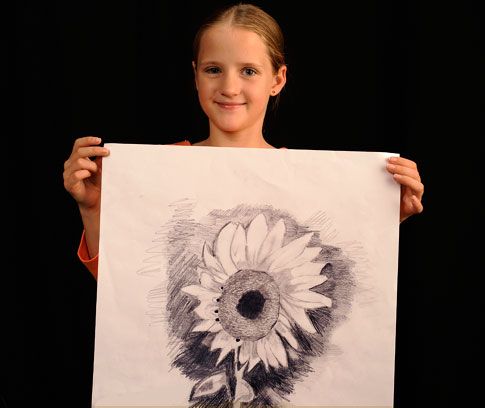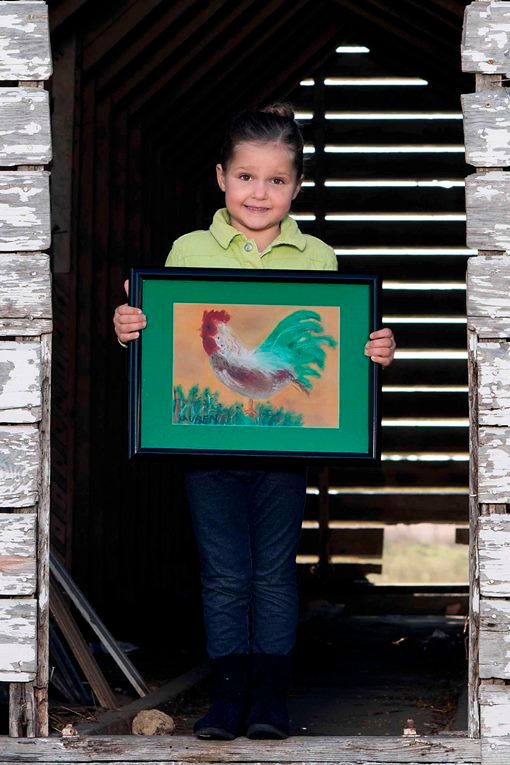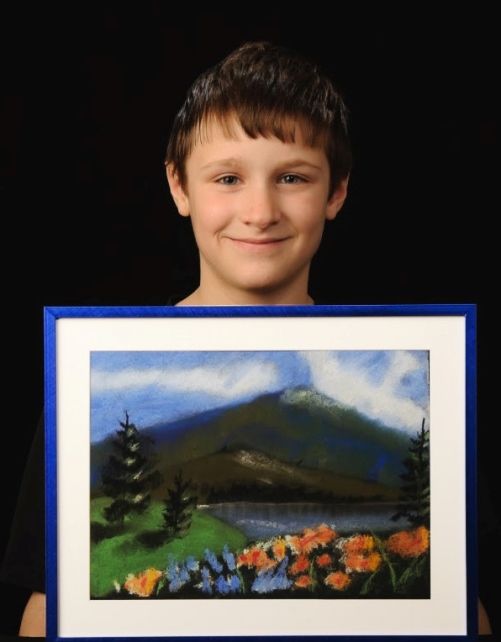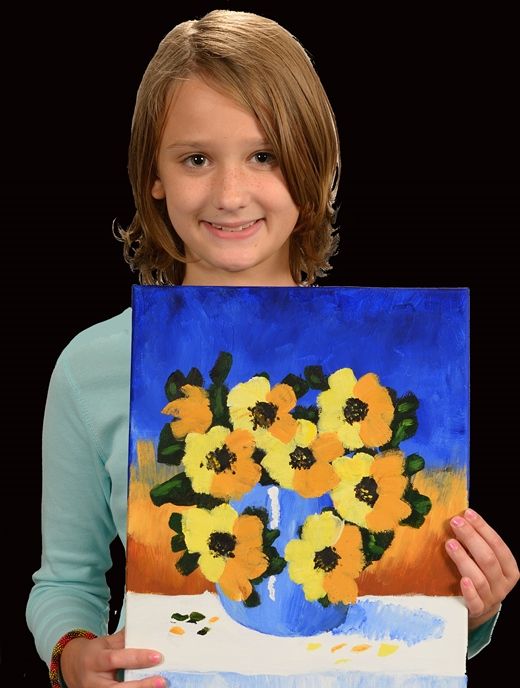 Please click here for more Homeschool Review Crew reviews of Creating a Masterpiece.