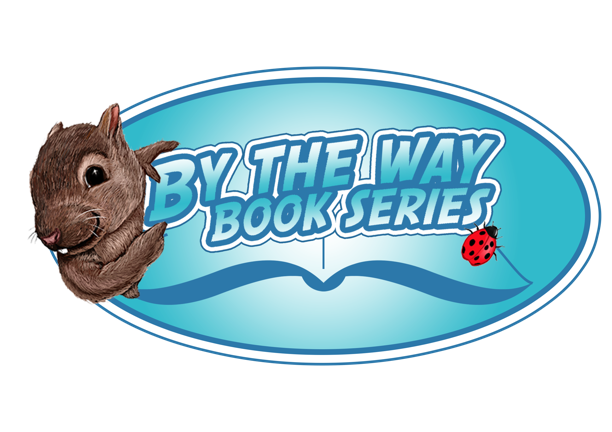 Florida's Treasure Coast ~ Here We Come!
 is a fun and engaging book by
By the Way Book Series
.  My family and I have had the opportunity to review this wonderful book.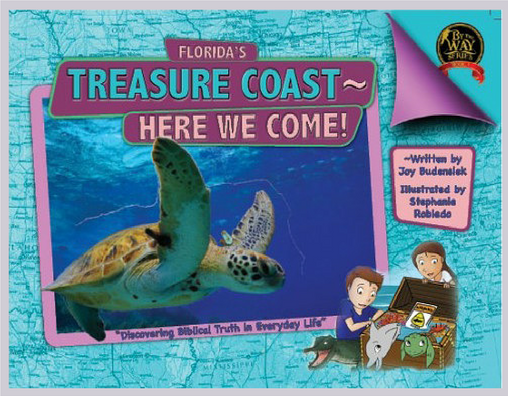 Florida's Treasure Coast ~ Here We Come! is a 48 page book that explores Florida's Treasure Coast through "Discovering Biblical Truth in Everyday Life".  The book is filled with facts about wildlife and history in Florida.
In Florida's Treasure Coast ~ Here We Come! Alex and Lexi are invited by their grandparents to come and visit them in the Sunshine State.  Since it is snowing where they live they jump at the opportunity to go somewhere nice and warm.  They fly to West Palm Beach, Florida.  The kids and their grandparents explore a beach, a state park, and take a boat to Trapper Nelson's.  They learn about shells, sand, birds, hurricanes, Trapper Nelson, and much more.  During their time on the beach they
I loved this book!  I was surprised at how much information was packed in a small book.  There is scripture woven in throughout the book which is great!  The kids even learned about God's mercy through situations like Dickinson sharing his experience.  It was shared that they prayed for softening of hearts by their captors.  They were protected throughout their capture when normally in similar situations they would be killed.  Beautiful pictures kept the kids engaged and interested.  In the book there is talk about becoming a Geo-Cacher.  We have not done this activity yet but we are planning to go geocaching.
On the page with Trapper Nelson, Sweet Pea saw the picture of him holding an alligator's mouth open.  She knows how dangerous they are and asked, "Why does he have his hands in the gator's mouth?"  I explained that the way he was sitting that the alligator was most likely dead.  We tried looking up if the alligator was dead or alive but all we could find was information about Trapper Nelson's life and nothing about the picture itself.
Lil' Bit and Train Buff both enjoyed reading about the shipwrecks and the treasure being lost.  Then the ship Reformation getting stuck on the shore in dangerous territory.
Peanut's favorite page was reading about dolphins.  I learned that the US Navy uses dolphins to sniff out hard-to-detect explosives.
Munchkin loved looking at the pictures and kept pointing them out to me.  She also, pointed out the turtle page numbers.  When she came across the mosquito, she kept exclaiming, "Oh My! Oh My!".  Living in Florida we are quite familiar with these little pests.
To go along with this fabulous book By the Way offers an activity book, card pack, and a poster pack.
In addition to Florida's Treasure Coast ~ Here We Come!, By the Way Book Series currently has 5 other books in their series.  The following books are:
Social Media Links:
Facebook:  https://www.facebook.com/bythewaybooks/?fref=ts
Please click the banner below for more Homeschool Review Crew reviews of books from the By the Way Book Series.