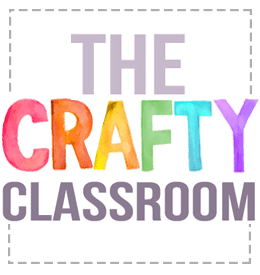 I have a preschooler who loves to do everything that her three older sisters and older brother do.  Now that her brother is beginning Kindergarten she is even more interested in doing school work with everyone.  When I had the opportunity to review
Bible ABC Curriculum Notebook
by
The Crafty Classroom
I thought this would be a great introduction to the alphabet her as well as a supplement for Train Buff.
The Bible ABC Curriculum Notebook is a digital 26-week ABC curriculum using the Bible.  There are over 650 fun pages to print and games to play to help teach the letters of the alphabet. The digital license for the Bible ABC Curriculum Notebook allows you to print as many copies as you need for your family.
I love that everything is planned out for me on a 4 day a week schedule.  All I have to do is add it to our calendar.  As planned, it takes approximately 30 minutes per day, which is perfect for children of this age.  There are teacher pages available with further information for all activities.
Before the alphabet activity pages there is a one page summary about what is being covered, including another copy of the daily schedule, the Bible Reading for the letter of the week, and talking points.
While learning the letters of the alphabet, you child will also learn Biblical Themes.  Example: A is for Adam & Eve, N is for Noah, J is for Jesus, and more), Bible Vocabulary (ie: Savior, Shepherd, and infinite), Character of God, and a Character Verse.
There are coloring pages, plenty of opportunities to practice letter formation by tracing and writing, pages identifying the letters and items that begin with the letter, mazes, games, and various math activities.  Plenty of things to keep your child engaged and having fun.
Train Buff and Munchkin were excited to get to do school themselves.  They have enjoyed all of the activities except writing letters.  I just let them do as many as they wanted to do at the time we were working on those sheets.  There is plenty of time for them to get more practice in the years to come.
Here Train Buff and Munchkin are working on circling the lowercase and upper case a's on the two photos below.
Sweet Pea joins Munchkin and Train Buff while they were working through the curriculum.  She asks me to print her copies of their work pages so she can do them.  That is the nice thing about digital curriculums with family licenses.  I can print as many copies as we need.
On the top of every Bible Handwriting Practice Page, the theme of the letter is written.  When we did A is for Adam & Eve, Sweet Pea immediately said that it was partially incorrect because Adam starts with A but Eve doesn't.  Eve starts with E.
I will continue the Bible ABC Curriculum Notebook with Munchkin for preschool.  Train Buff is currently doing Kindergarten curriculum, so it will be used as a supplement with him.
If you are looking for fun Bible activities for your preschooler I highly recommend checking out the Bible ABC Curriculum Notebook by The Crafty Classroom.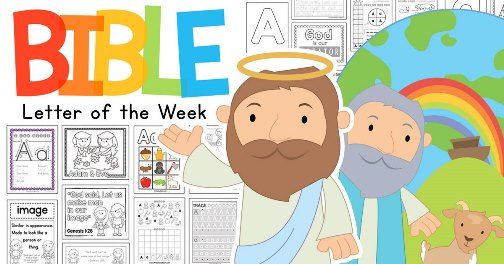 Also available from The Crafty Classroom
The Crafty Classroom has other PDF curriculum available.  For Preschool they offer the Alphabet Curriculum Notebook (26-week Curriculum) and the Bible ABC Curriculum Notebook (the Bible version).  For Kindergarten: they offer Learn to R.E.A.D. Curriculum Notebook (36-week Curriculum) and R.E.A.D. Review Pack  (28 Early Readers that Correspond with R.E.A.D. Notebook) and can be used as a stand-alone product, if you are not wanting a full curriculum. For your older kids they offer USA Activity Bundle and How to Write a Paragraph.
All of the products that I just mentioned are being reviewed by various Homeschool Review Crew Members.  You can read the reviews by clicking on the Homeschool Review Crew banner below.
Social Media Links:
Please click the banner below for additional Homeschool Review Crew reviews of The Crafty Classroom's products.