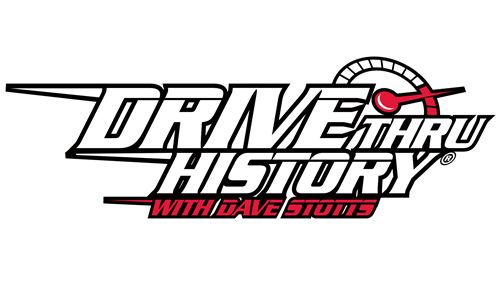 I have heard wonderful things about Drive Thru History®!  Events in history that are brought to life in a fun, entertaining, and engaging way.  We had the pleasure of reviewing their newest mini-series Drive Thru History® – "The Gospels".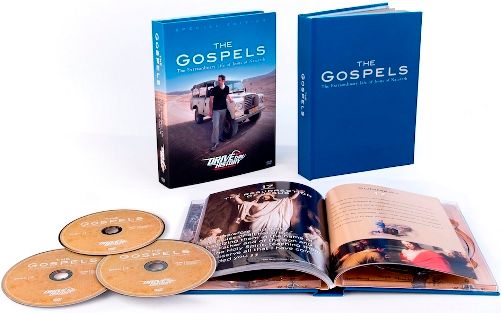 Drive Thru History® – "The Gospels" is an 18 episode mini-series that takes us through the birth, life, death, and resurrection of Jesus Christ.  Every episode is approximately 30 minutes in duration.
Episode 1: The Historical Landscape
Episode 2: The Announcements
Episode 3: Jesus is Born
Episode 4: Jesus Grows Up
Episode 5: Jesus Starts His Ministry
Episode 6: Jesus Returns to Galilee
Episode 7: Jesus Begins His Miracles
Episode 8: Jesus Teaches with Authority
Episode 9: The Sermon on the Mount
Episode 10: Jesus Travels the Sea of Galilee
Episode 11: Jesus Travels North
Episode 12: A Final Trip to Jerusalem
Episode 13: Jesus Arrives in Jerusalem
Episode 14: The Last Supper
Episode 15: The Trial of Jesus
Episode 16: The Crucifixion of Jesus
Episode 17: The Resurrection of Jesus
Episode 18: Who is Jesus?
In every episode, tour guide, Dave Stotts, takes us through the events before the birth of Jesus through after His death and resurrection as written in the gospels, Matthew, Mark, Luke, and John.
Dave makes learning History fun!  As he is telling us all about what happened over 2,000 years ago, we get to see over 50 ancient sites.  We get to see Herod the Great's massive palaces, what a manger looked like (a bit different than what we think what a manger looks like), what went on during a crucifixion, what tombs looked like, and even get to see what the cities loo like in present day.  He even makes Texas BBQ during one of the episodes.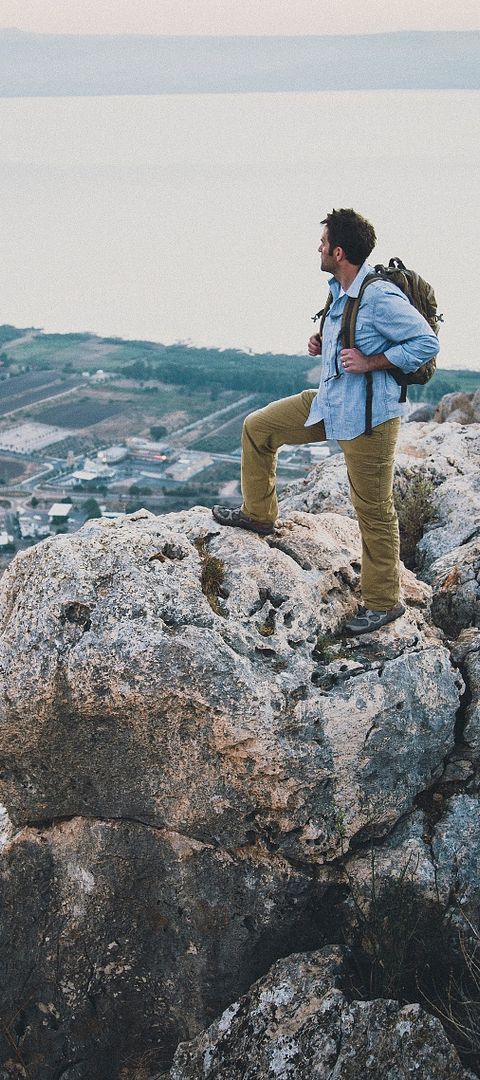 Included with the DVDs is a study guide filled with beautiful photos from the area, a summary, discussion questions, Bible verses, and the side road, with extra tidbits of information.  The study guide is great for further study!
I love the creative storage for the DVDs and study guide!  The case looks like a book.  The study guide is the pages of the book while the three DVDs are stored on the covers.  There is a protective sleeve that goes around it.
The girls and I watched the episodes together.  At 30 minutes a piece every lesson is a great length for my girls who are 9, 8, & 7.  The length of the lessons also make them perfect to be used in church classes or a homeschool co-op.  Bible verses are referenced to throughout the videos.  This is helpful for the girls because they have visuals of what they have learned in their Bible studies and Awanas.  It opens up discussions such as the differences between how & where people lived, where animals were kept, and even what it must have been like the day that Jesus was born.
I highly recommend Drive Thru History® – "The Gospels" by Drive Thru History®.  It is a well produced video and we have enjoyed getting to explore History right along with Dave Stotts. We look forward to exploring other lessons in History produced by Drive Thru History®.
Social Media Links:
Facebook:  https://www.facebook.com/drivethruhistory/
YouTube:  https://www.youtube.com/drivethruhistory
Instagram:  https://www.instagram.com/drivethruhistory/
Please click on the banner below for more reviews from the Homeschool Review Crew.